industries
Travel and Aviation
Consulting
Study popular tourism destinations and improve your sales skills to successfully advise your clients on the best travel options.
Business Services
Consulting
We consider all the drivers of change – from the ground up and we'll motivate and support you to make the change.
Consumer Products
Consulting
Design repeatable growth models and innovation pipelines that generate new products with higher potential and lower risks of failure.
Financial Services
Consulting
We work buy-side and sell-side and give our clients hard-hitting and objective answers and focus hard on the best opportunities.
Energy and Environment
Consulting
We work across all the major construction geographies and end sectors, meaning we understand the underlying drivers in construction markets.
Surface Transport &
Logistics Consulting
Scheduled transport operations, from broad market trends and strategy to the development of integrated commercial strategies.
testimonials
Array
Saied
- HostelWorld -
The property was amazing clean and new. The staffs were very good l, the bed was very clean with a box to lock it which was very good. The plug of the bed was very good it has foreign socket. The door of the room was very good and modern, not any people except those living in the can enter to the room because they have to have the card to open the door and it can increase the security. The Ac was very good.
Array
Shaz
- Trip Advisor -
First part is design of this capsule hotel. You may feel like you are in ship or flight. Great location, really pleasant and clean business class capsule rooms, . All of the staffs are incredibly helpful and generous with their time and advice. they have shared first class cabins and economical class bunk beds. This was one of the nicest places we stayed in the 1 week we were in Mumbai. price is very economical comparing to other places in Mumbai.
Array
Mohsin
- Trip Advisor -
I came to Mumbai by flight, I stayed in this beautiful capsule hotel. My stay here was good and experience with the service were pleasent. Room service was pleasent and rooms are well maintained. It's near to Airport. Kudos Team QubeStay
Array
Irene
- HostelWorld -
What an experience it was! Qubestay concept is unique and very economical near Mumbai airport. Whole team is enthusiastic and energetic, make sures customer satisfaction is the key for any hospitality start-ups. Way to go team and all the best
Array
B Sagar
- Trip Advisor -
I loved it.thanks to qubestay for making my 10 days stay great in mumbai. i was looking for a budget hotel or dormitory. but hotel is expensive in mumbai, many dormitories in mumbai is not well maintained. But qubestay airport capsule was my perfect choice in this expensive city. very economical price including healthy mornings breakfast.Amazing service
Array
Curt Mendis
- Trip Advisor -
One of the best hotel service and i had a great experience with them and i had went with my friends and great fun.Wifi services, room services and all were very well taken care by staff of hotel and its highly recommended for all.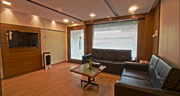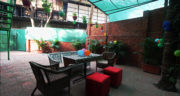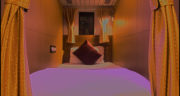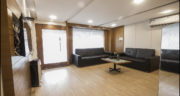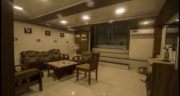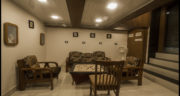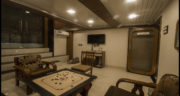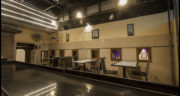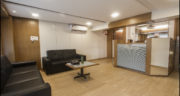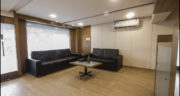 Would you like to speak to one of our financial advisers over the phone? Just submit your details and we'll be in touch shortly. You can also email us if you would prefer.
Error: Contact form not found.
United Kingdom
14 Tottenham Road, N1 4EP, London, United Kingdom
Germany
148 Commercity Isola Road, M1 R43 Berlin, Germany
Spain
10 Via Della Consordia Road, S3 7ME Madrid, Spain
Head Quarter
14 Mao Road, N1 4EP, Los Angelos, USA
United States
148 Commercity Isola Road, M1 R43 New York, USA
Sales Office
10 Via Della Consordia Road, S3 7ME Miami, USA